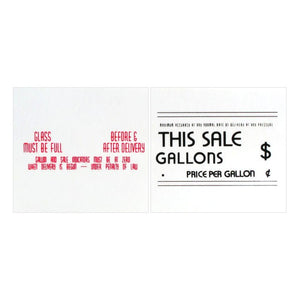 Pump Meter Face Repair Vinyl Decal - 5"x16"
Perfect your gas pump restoration with our high quality 5"x16" Pump Meter Face Repair vinyl decals, printed right in our shop like the originals using UV resistant inks.
Printed on clear mylar. Existing faces should be painted white or silver before cutting and positioning this decal as appropriate. Spray with aerosol clear coat for a professional-looking finish. One sheet is all you need per meter face.
Check out all of our miscellaneous and independent brand products and complete your restoration!